This morning's ocean crossing was a little misty - that slight change of tone at the top of the picture is the 'horizon'.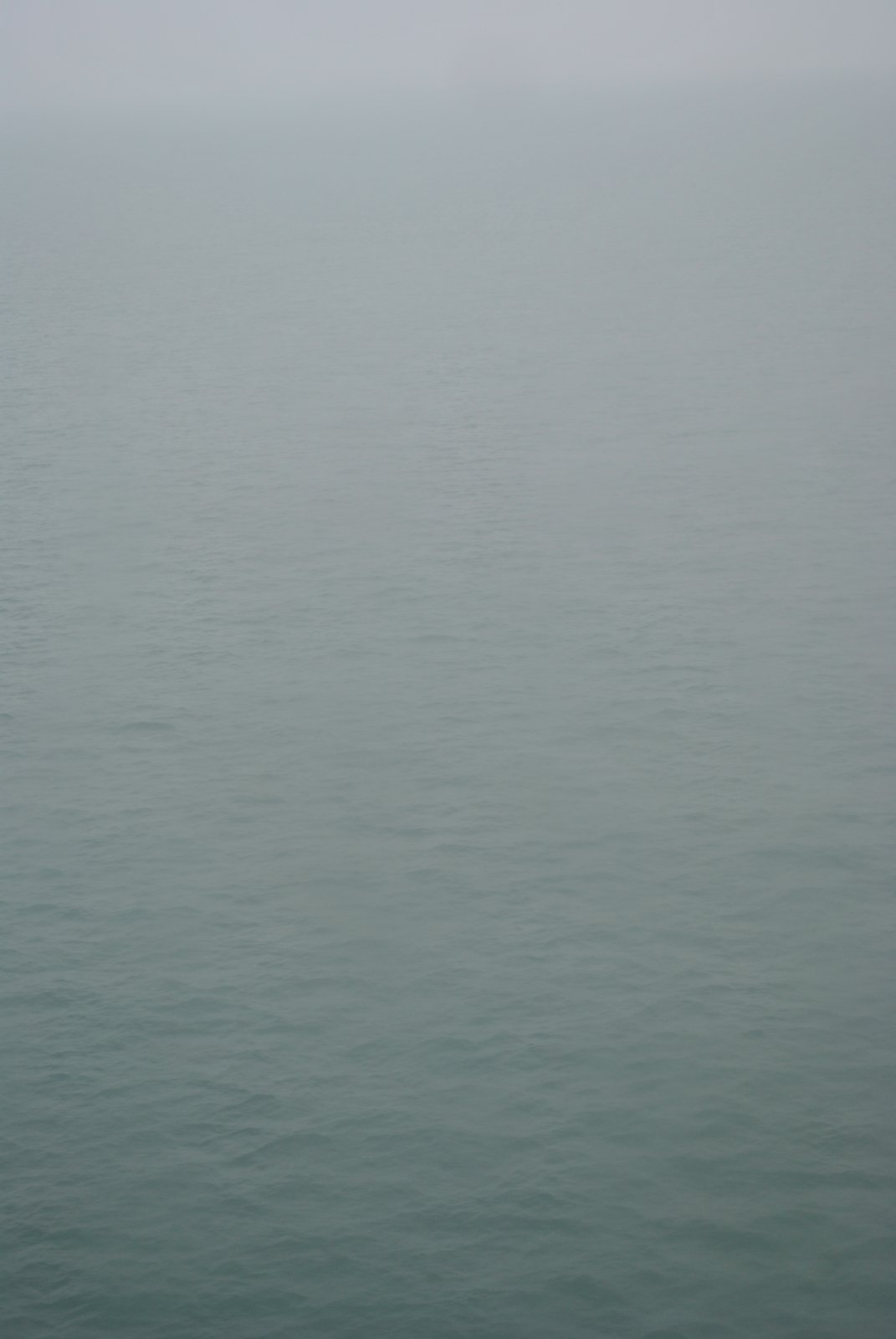 I thought there would be little to see, then this came whizzing past. It is actually an ex-US Navy vessel, though a civilian ferry now.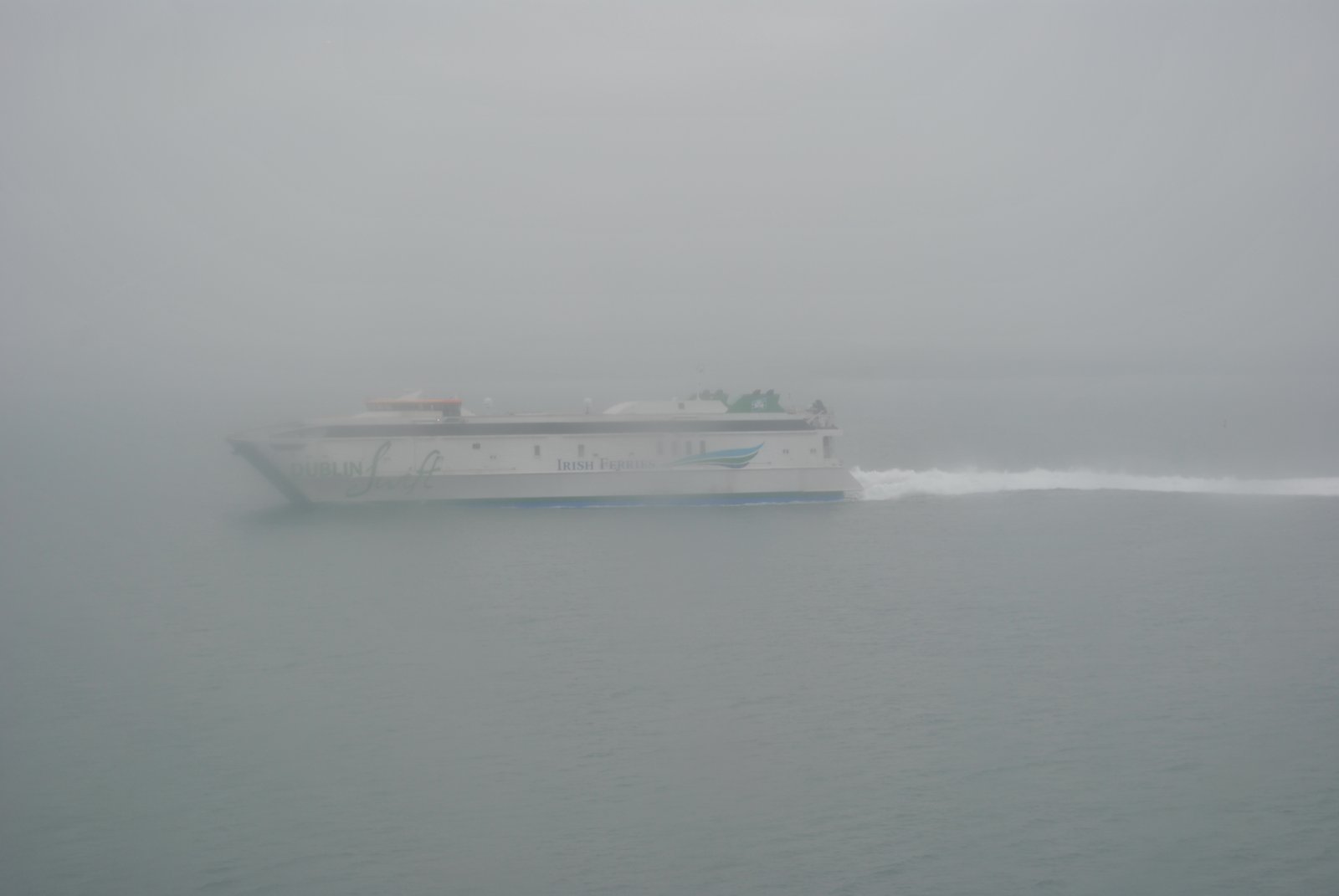 The later versions do look a bit more 'military'.