Can you take part in the
Global Day of Action for the Climate on Saturday (November 6)
? It's expected that millions of people around the world will be out in their towns and cities, calling on leaders at the COP26 summit in Glasgow to give our children and grandchildren the chance of a decent future.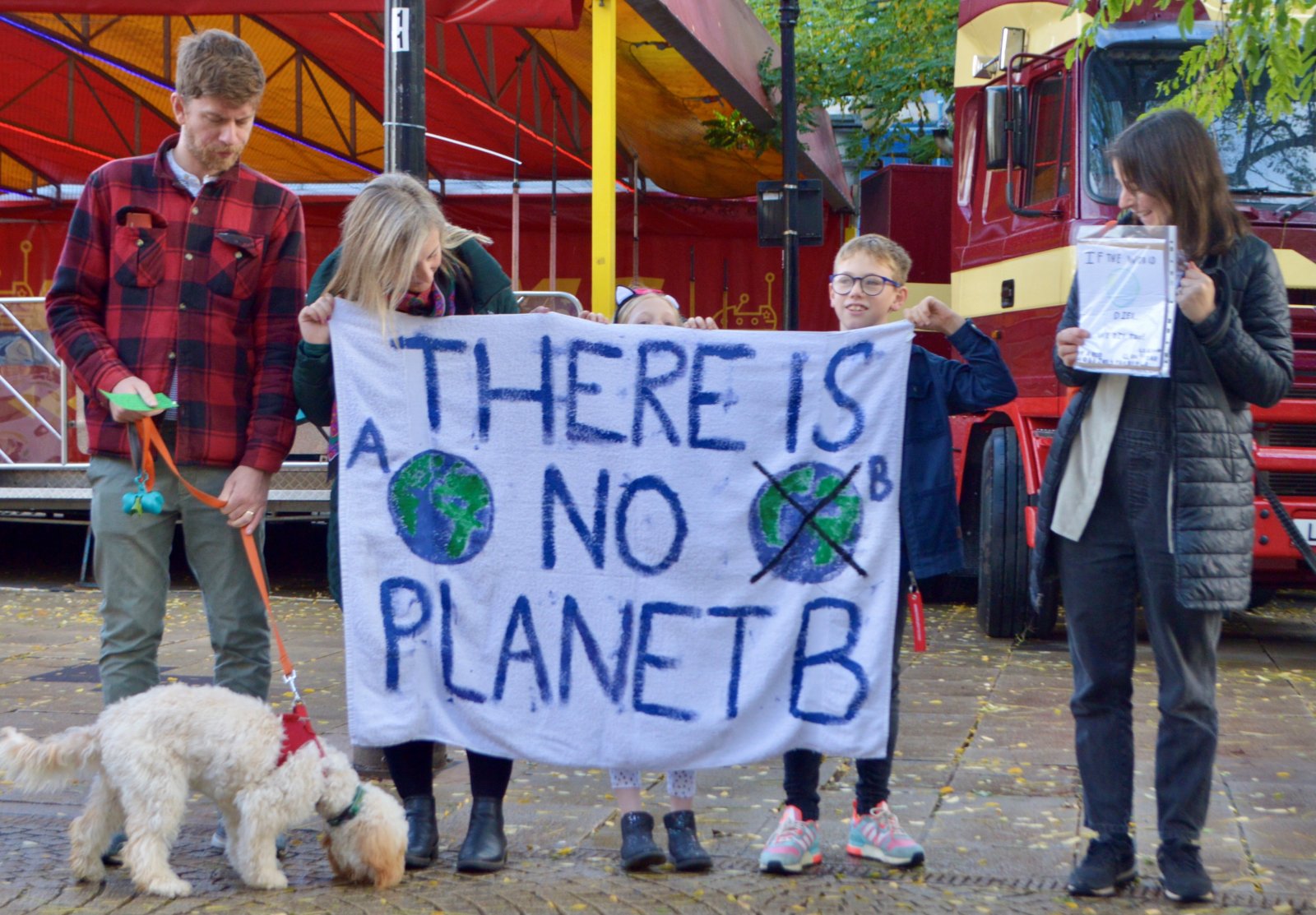 There will be events in Stafford Market Square from 11.00 am to 1.00 pm

11.00 am static 'flashmob'
From 10.55-ish we all lurk nonchalantly around the Market Square area pretending to be thinking about the price of butter. Then, on a signal at 11.00 am, we raise our posters and banners, and eventually move to stand in a line (hopefully very long) to make it clear what is happening.
11.15-ish onwards
. The static flashmob will effectively turn into a vigil, which people can join any time up to 1.00 pm (or even longer if they wish!)
Making posters and banners
You are welcome to bring a poster, or fill in a message card during the vigil. Old bedsheets and marker pens will be available for children (and adults) to turn into banners to hang up on the spot. Bring your own materials if they are likely to be better!