[Thread started to try and stop 'Stafford Western Access Road' going off topic]
Now that the Western Access Road is open, is it time to look east again?
These were the tentative plans in 2013.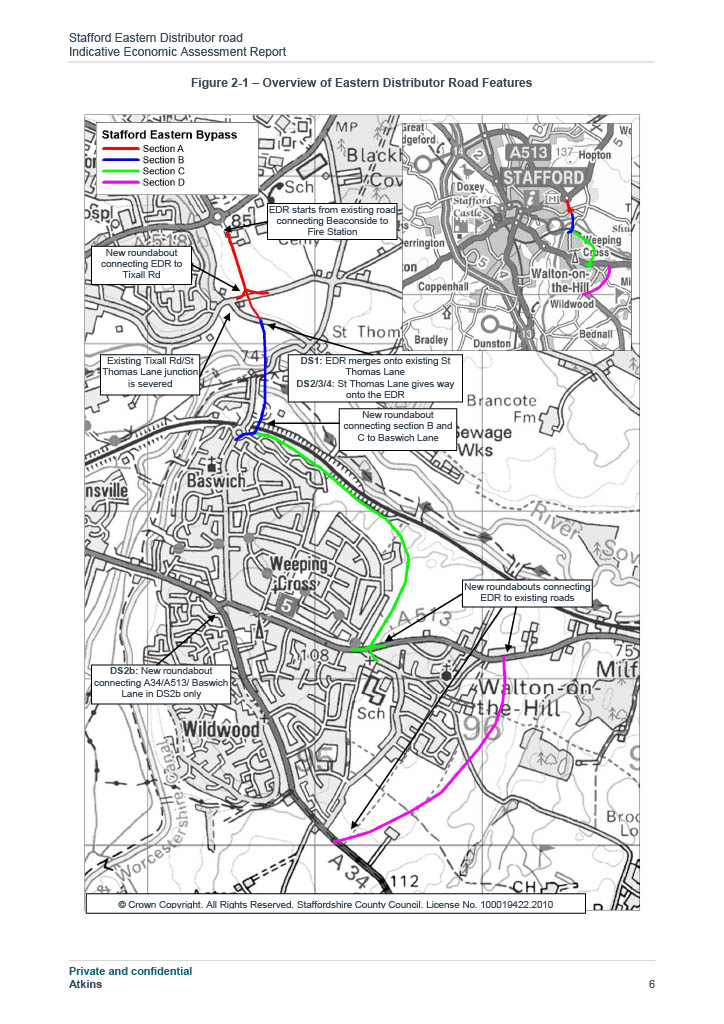 of which only section A was deemed of high value in an independent report to the Council.
I'm sure this will be revisited many more times.