Returning from the bike ride earlier, I looked at the plots and thought that they looked rather compacted by the prolonged wet winter.
So, I thought "Fork it!"
Well, I think that's what I thought, I wasn't really listening.
I've done one, it should dry it up a bit and make running the tiller through it a little more successful when it's dried up a bit.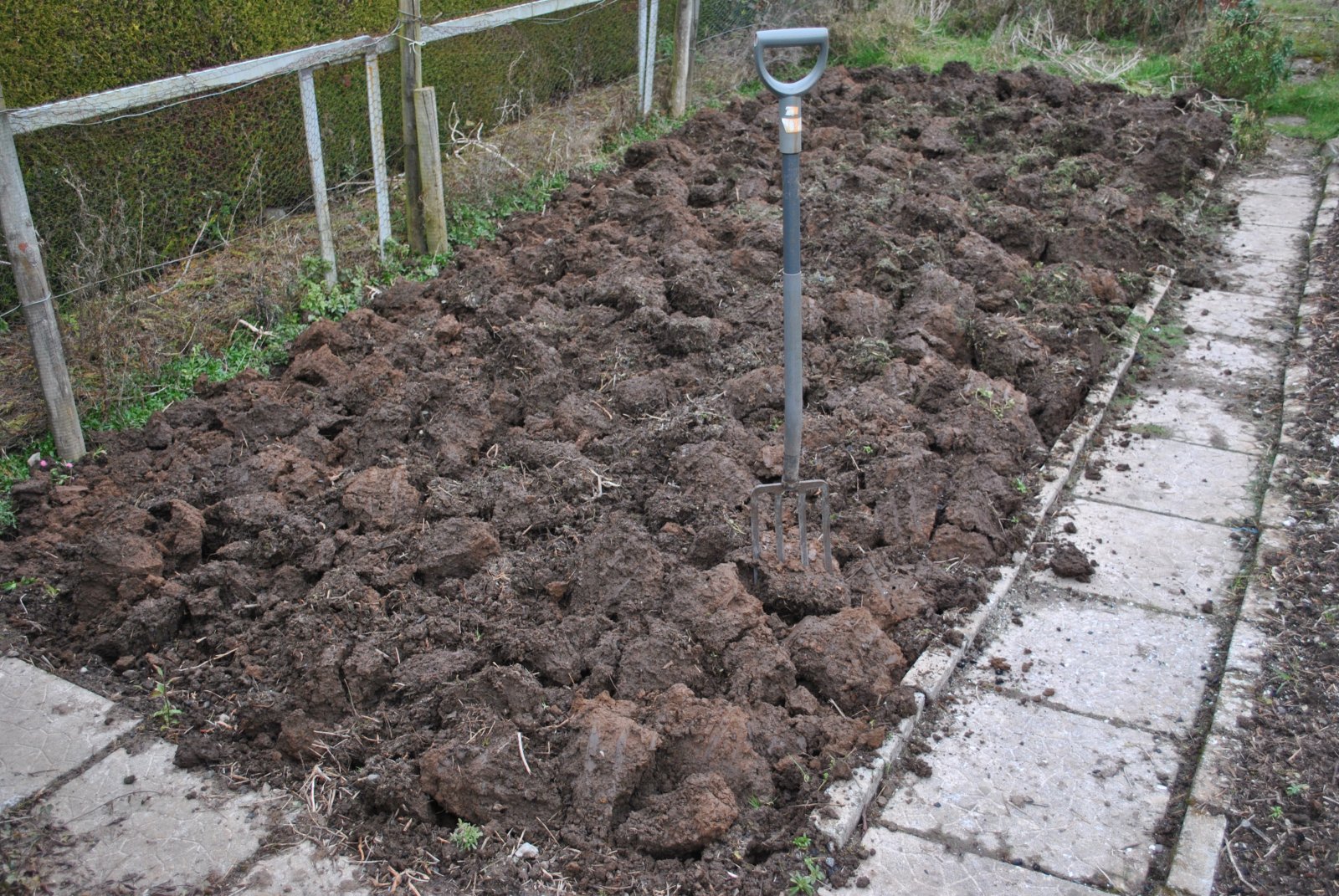 Anyway, the real point of this is that I would heartily recommend the Fiskars fork seen there, to anybody who is not of the "Victorian stature" that so much of modern garden tool production still assumes is prevalent.
The triangular tines are flat-fronted, half-way to being a potato fork.
That fork was well worth the three quid that Katharine House got from me for it, but they are not exorbitantly priced from 'real' outlets.
There is a matching spade that is also worth having for the same reasons.