This morning, flicking through a thing which has become unusual these days, a paper catalogue, I spotted a picture of a thing that could have been useful in a task that I have to do at some point in the future - a rotary sieve.
This sort of thing.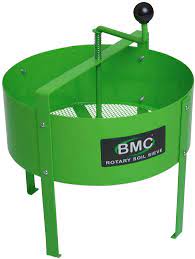 I read the details and carried on - without
any
interaction with the internet.
Now, about five hours later, I have just had a sponsored advert from Amazon on Facebook, offering me the actual thing I was looking at.
I didn't speak about it, as there was nobody else here, and there is even a bit of tape over the webcam.