I got most of one side done yesterday.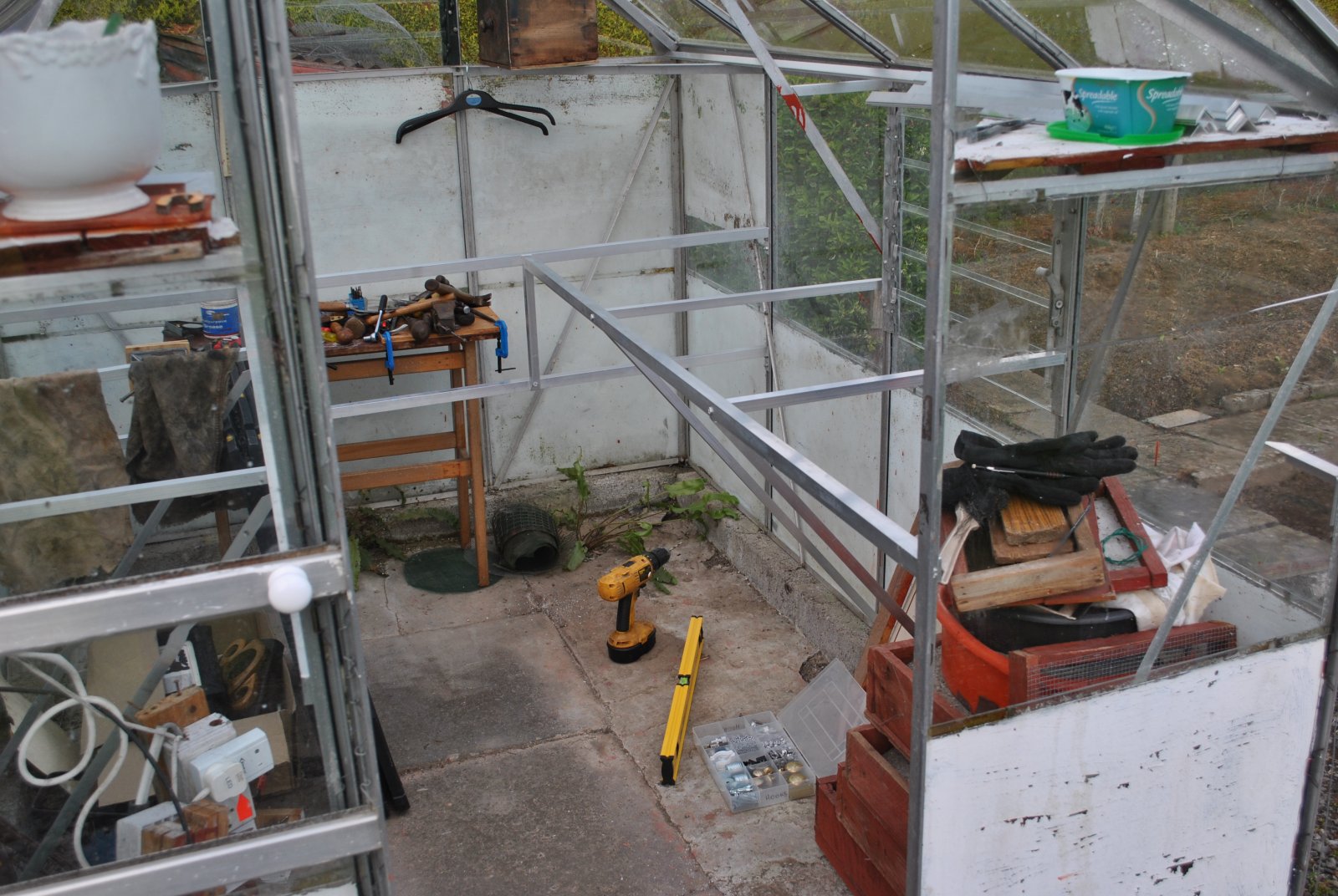 At that point, I realised that I probably ought to get my little work table out, whilst I still could.
Today, it's got to this stage - basically usable now, when the plywood for the tops arrives. It's not quite as solid as I would like at the far end, but I have scope for some additional struts and it will be usable enough as it is.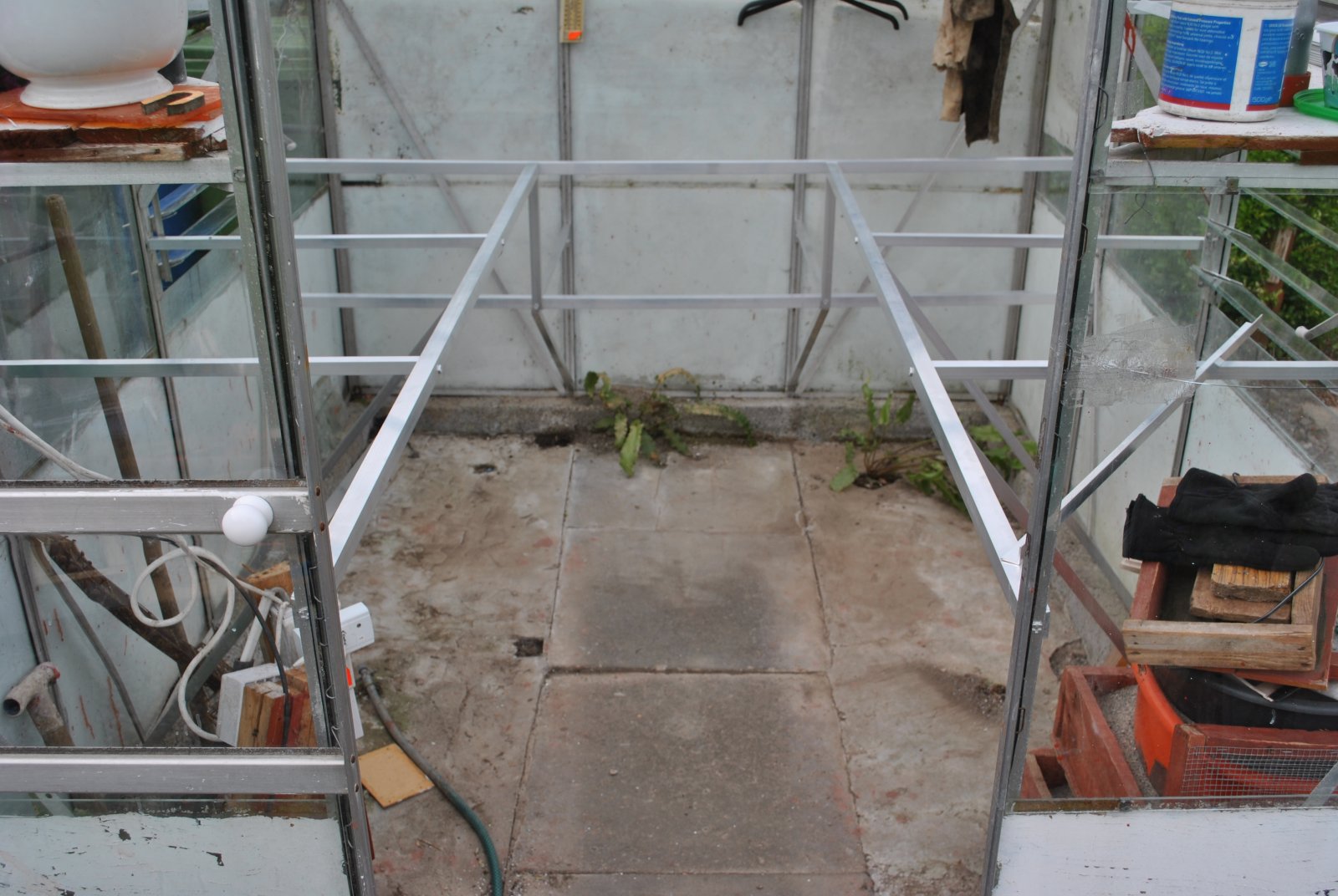 It was much more intricate a job than the first greenhouse was, but I managed it without any mistakes in the end - handy, because I only had the right amount of material in stock for the "long parts". There were two very near misses, but I spotted them at the marking-out stage - phew.
As in the first greenhouse, there will be slatted shelves just off the floor, salvaged from the wooden benches, as supports for firewood as it dries.
I've just cut the grass now, as darkness commences, and I'm trying to convince myself that I'm not too tired to actually eat something.